Regular price
Rs.380.00 PKR
Regular price
Sale price
Rs.380.00 PKR
Unit price
per
Sale
Sold out
Small Bag Includes 80 ml Lens Solution and One Container.
Shipping & Returns

Comfort can only accept returns if the lenses are found to be factory defective. We cannot replace your lenses if you do not like the color or the parameters you have ordered are not suitable for your eyes. When ordering from our online store, you are confirming that you have consulted your Eye Care Specialist.

Defective lenses must be returned before we can exchange them and may only be exchanged for the exact same lens model, color and prescription.

In the case that you receive defective lenses,
you must proceed as follows:

 

Contact Comfort Customer Service Department by phone or social media.

Return the defective lenses to Comfort, including everything that came in the package with your shipment such as the
box, blister, labels and kit.

If you have opened the blisters, place the
lenses in a lens case with contact lens solution and return them to us with the box and include the opened blisters.

Returning defective lenses must be sent within seven business days from the time that the customer initially contacted Comfort Customer Service Department to report the defect.

If you do not follow the instructions above, WE WILL NOT be able to
replace your lenses or issue a refund.

The Manufacturer will examine each lens and check them for protein deposits which indicate whether the lens was used. If there is a scratch or tear on the lens and it was used, the Manufacturer may not replace the lens.

You are requested to inspect the lenses before wearing them as
advised in the instructions included inside the box. Please follow all the instructions in the box on how to clean your lenses before using them.

Shipping charges for returns of defective lenses will be carried by the customer.

 
Care Instructions

FAQs

 

WHAT IS COMFORT?

Comfort is a brand of color contact lenses. Comfort Soft Contact Lenses is a brand by Lens House, manufactured in Korea.

WHAT IS COMFORTCONTACTLENSES.COM?

Comfortcontactlenses.com is an online store for lenses.

WHO CAN ORDER FROM COMFORTCONTACTLENSES.COM?

Customers who have had a proper eye check and know they can tolerate contact lenses are welcome to buy from our site.
For instructions on how to order, please click on the following link: how to order

DO YOU HAVE ANY LOCAL STORES WHERE I CAN PURCHASE COMFORT LENSES?

 

You can get our lenses from any optical outlet in Pakistan.

 

HOW DO I ORDER COMFORT LENSES?

For instructions on how to order, please click on the following link: how to order

ARE COMFORT LENSES ONLY COSMETIC, OR CAN THEY BE ORDERED WITH A PRESCRIPTION?

Comfort lenses are produced for those who only want to change the color of their iris, as well as for those who have acuity problems, such as myopia (nearsightedness), hyperopia (farsightedness) and astigmatism. Please consult with your Eye Care Specialist prior to determine whether you need prescription lenses or not.
Plano lenses are lenses with power 0.00, for those customers with 20/20 acuity vision, who only want to change the color of their iris.
Power lenses are for customers with myopia (negative powers) or hyperopia (positive powers).
Toric lenses are for customers with astigmatism. These orders must be specially produced for a customer after ordering (custom made on pre-order).

Important note for toric orders: Prescription is mandatory for Toric orders
Toric orders are final and CANNOT be modified once they are placed. This is because toric lenses are custom made.
Please note the production time for toric lenses could take up to 1 week.

ARE COMFORT LENSES CERTIFIED?

COMFORT lenses have obtained the following certifications:

FDA 510K
CE Mark
EN ISO 9001:08
EN ISO 13485:03
DRAP Certificate
Other local countries approvals

HOW MANY COLORS ARE AVAILABLE?

Basic Collection – 6 months (1 tone): six shades.
Jewel Collection – 6 months (2 tones):  six shades.
Rainbow Collection – 6 months (3 tones): six shades.
Please note that the color may vary depending on your natural eye color.
 

WHAT RANGE OF PRESCRIPTIONS ARE AVAILABLE?

6 Month Color lenses

All our color lenses are available with or without correction.

Spherical powers are available from 0.00 to -10.00

Toric lenses for astigmatism:

Power/Sphere/Diopter: from 0.00 up to -10.00 and from + 0.50 up to +3.00

Cylinder: from -0.25 up to -3.00 (in 0.25 steps)

Axis: from 10° to 180° (in 10°).

 

WHAT MATERIAL ARE COMFORT LENSES?

Comfort lenses are made from Polymacon (38% water content).

ARE COMFORT LENSES ONE SIZE FITS ALL?

Contact lenses are not one size fits all.

It is essential to check with your Eye Care Specialist whether these parameters are suitable for your eyes before purchasing the lenses (these parameters cannot be changed).

I HAVE ASTIGMATISM, CAN I ORDER COMFORT LENSES?

COMFORT toric lenses are currently available in six colors

Basic Grey
Basic Brown
Rainbow Grey
Rainbow Brown
Rainbow Green
Rainbow Sky Blue

WHAT IS INCLUDED IN EACH BOX OF COMFORT LENSES?

Each box of six months lenses contains two lenses of the same/different power and color, stored in separate blisters with sterile saline solution.

WHERE CAN I PURCHASE A COMFORT LENS CASE?

All Comfort lenses orders are shipped with a free Comfort branded lens kit.

I CANNOT DECIDE WHICH COLOR(S) TO PURCHASE, CAN I RECEIVE A FREE SAMPLE(S) TO TEST THE LENSES PRIOR TO PURCHASING?

Unfortunately, we do not provide free samples.
The best advice we can offer you is to please check out our Instagram page. There you can look for pictures of real customers with a similar eye color to yours and check out their before and after pictures prior to purchasing.

HOW LONG CAN I WEAR COMFORT LENSES?

All Comfort lenses are six months lenses, that means they can be used daily for up-to a period of 190 days

All unopened Comfort lenses sealed in the blister with saline solution have a shelf life of five years from the time of their original production date. The exact expiration date is printed on the back of the packaging.

It is recommended that the lenses are disposed of after the wearing period mentioned above to avoid the risk of contracting ulcerous keratitis.

CAN I SLEEP WITH COMFORT LENSES?

No, it is not advisable to sleep with any kind of contact lenses. Your eyes must rest during sleep. Please remove your Comfort lenses before sleeping and put them in some lens solution or dispose of.
Share
View full details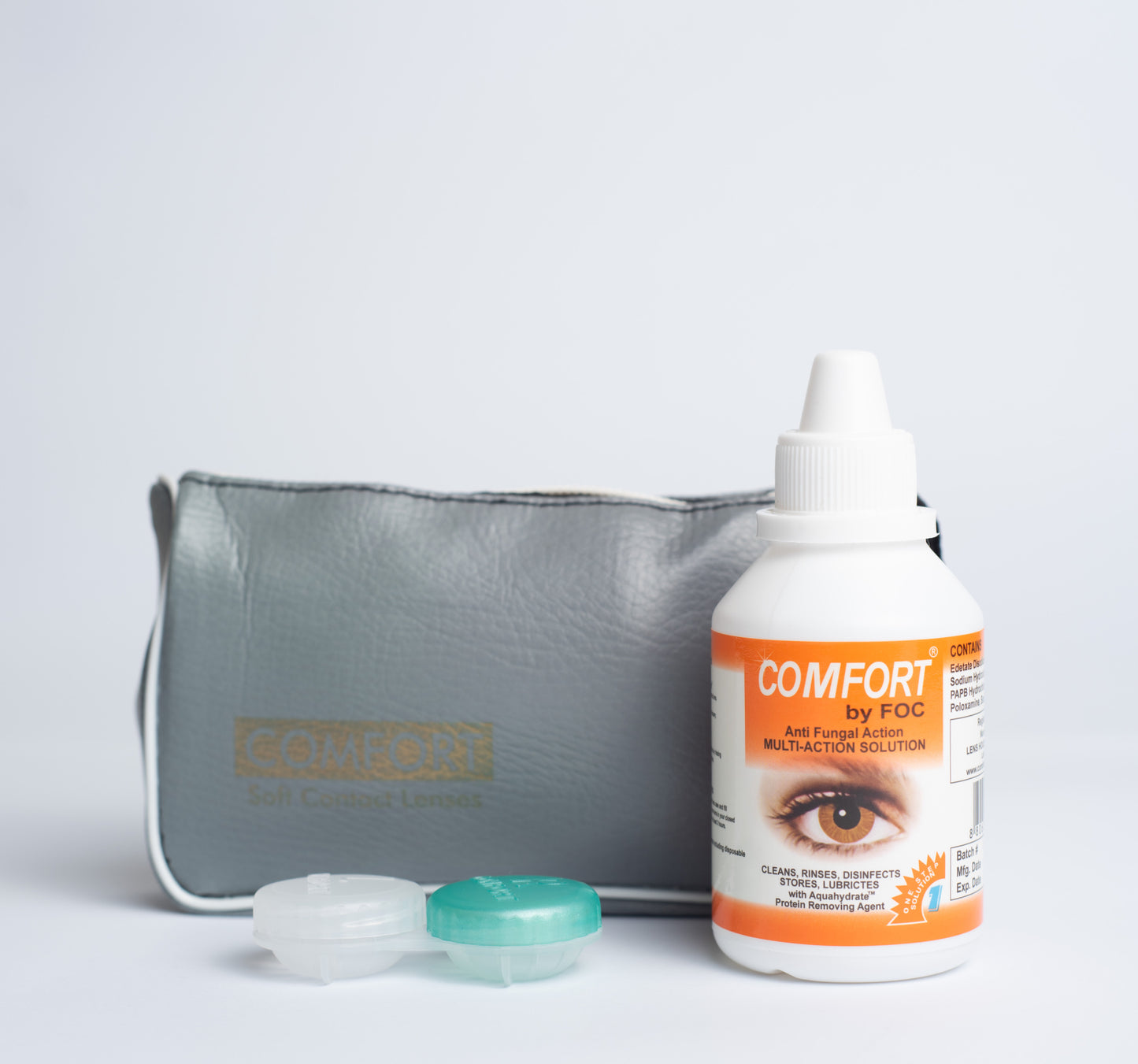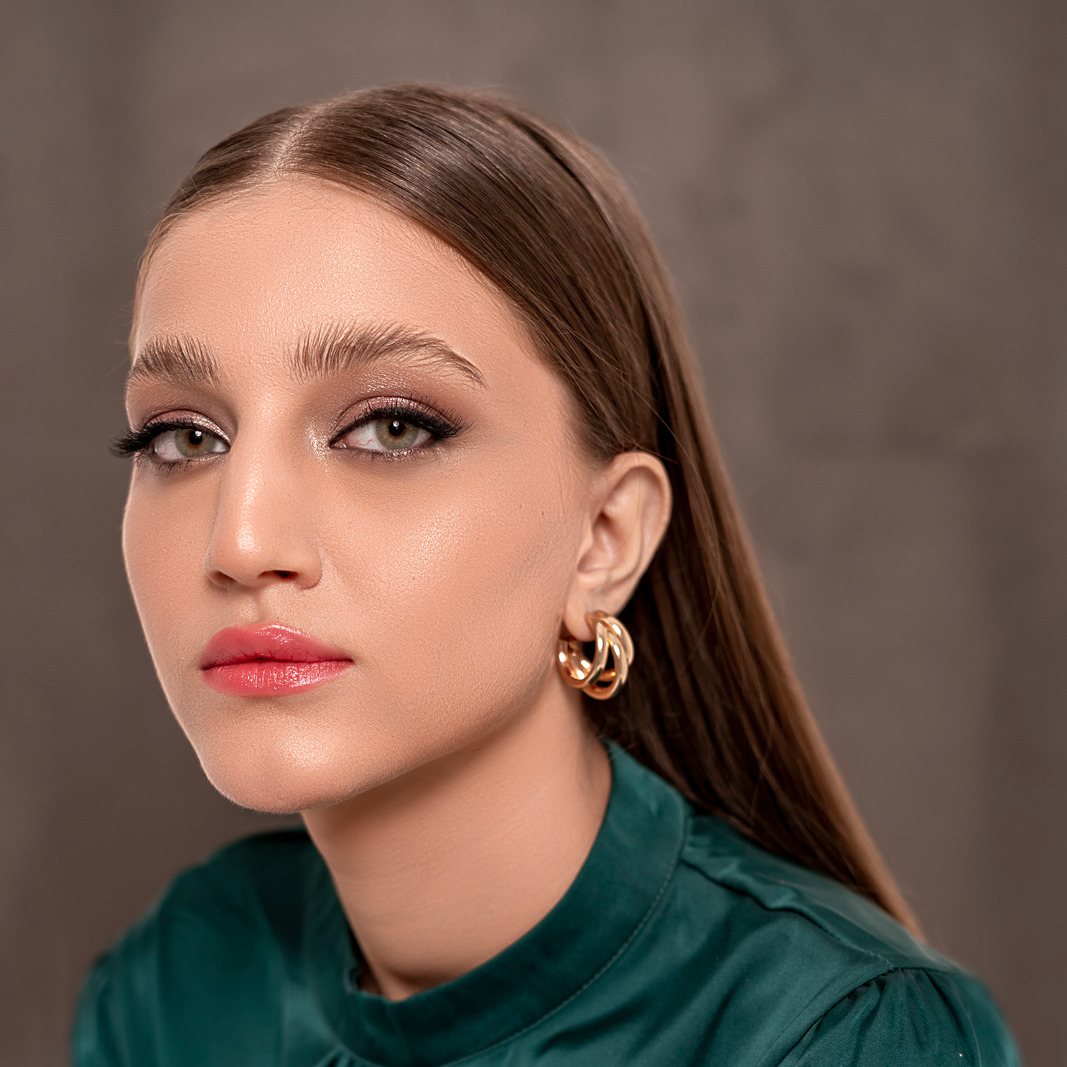 Free Shipping

Pair text with an image to focus on your chosen product, collection, or blog post. Add details on availability, style, or even provide a review.